Fully Hand Forged Damascus Steel Clay Tempered Blade IRON Koshiare Japanese Samurai Sword Katana
Important Notes:
(1): We offer custom service. If you do not like the fittings on this sword, you can select your preferred options from the dropdown. Click here to view all available Japanese swords fittings.
(2): We offer blade engraving service, it is FREE to engrave Chinese characters, English letters or Japanese kanji on the blade by Laser engraving machine. please write engraving contents in the note when you pay.
(3): We will ship sword to you by EMS Express. A tracking numbers will be sent to your registered mail after parce sent.
(4): Each customized sword comes with a free sword bag and a certificate of authenticity.
This Japanese Samurai Sword Katana is made of damascus folded steel. The blade has been repeatedly heat treated and hand forged to remove impurities, it has been folded 13 times with 8192 layers. The clay temper process combines the characters of toughness and flexibility and results in a genuine hamon (temper line). The blade is full tang. The combination of the quenching and the clay cover creates a significant temperature difference in the Ha of the blade and the rest of the sword. The hamon is authentic all the way up to the tip. The blade has no long Hi on each side, but a chu-kissaki on the top. The Habaki is a single piece brass construction fitted over a copper Seppa. The Tsuba itself is iron with wheel design. Another Seppa secures the Tsuba to the Tsuka of the sword. The Tsuka is wood laid over the tang of the blade. Wrapped over the wood is a white ray skin Same, and the tsuka-ito is black leather mixed synthetic silk, wrapped over the white ray skin. Two bamboo mekugi secures the tang to the Tsuka. A blacked iron menuki is found on each side of the handle. The saya(sheath) of the sword is hard wood with a black&white high gloss finished. Thick Black&white synthetic Sage-O has been tied around the bright copper Kurigaga (knob) of the scabbard. the Koiguchi has been hardened.
Fully Hand Forged Damascus Steel Clay Tempered Blade IRON Koshiare Japanese Samurai Sword Katana Feature:
HanBon Forge Handmade Katana sword
13 times folding with 8192 layers black folded steel blade
Differentially Clay tempered and water quenched
Hand polished with multiple grade sharpen stone
Comes with a full tang blade and real hamon
No Hi
Wheel desigh iron tsuba
Very Tight Hineri-maki wrap Handle
White genuine Ray skin Samegawa
Black&white high gloss finished saya
Black leather mixed synthetic silk tsuka-ito
Thick black&white synthetic sageo
Double Pinned Bamboo Mekugi(peg)
Brass habaki and seppa
Can be fully disassembled and assembled
Comes with a free sword bag and certificate of authenticity.
NOTE: If you do not like the color or Mountings on this sword, please click HERE to choose different mountings.
KATANA Size:
Over Length: 40.9"
Blade Length: 27.7"
Handle Length:10.5"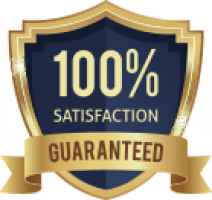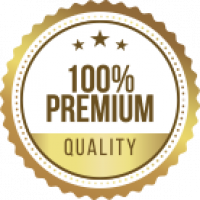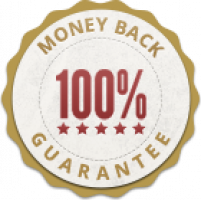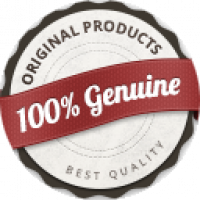 AS A SWORD MENUFACTURER, WE TAKE GREAT PRIDE IN THE QUALITY OF OUR SWORDS AND GUARANTEE YOU WILL BE SATISFIED WITH ANYTHING YOU PURCHASE AT HANBONFORGE.COM. IF FOR ANY REASON YOU ARE NOT COMPLETELY SATISFIED WITH YOUR PURCHASE, SEND IT BACK TO US. WE WILL BE HAPPY TO MAKE AN EXCHANGE OR ISSUE YOU A REFUND FOR THE ORIGINAL PRICE PAID ONCE THE ITEM IS RETURNED.