Iaido Swords (unsharp)
Iaido (居合道 Iaidō), abbreviated with iai (居合), is a traditional Japanese martial art that involves the use of a sword in a series of precise, controlled movements. The practice of Iaido requires a sword that is specifically designed for the art, with a long, slender blade and a unique balance that allows for swift and fluid movements.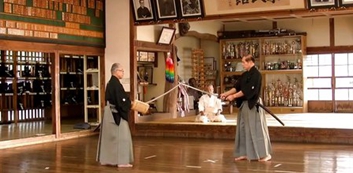 At Hanbon Forge, we offer a wide selection of high-quality Iaido swords for practitioners of all levels. Our Iaido swords are handcrafted by skilled artisans using traditional Japanese sword-making techniques and the finest materials
Our Iaido swords are unsharpened, making them safe for training and practice. They are perfect for Iaido practitioners who want to improve their technique and form without the risk of injury.
Each of our Iaido swords is made to order and can be customized to suit your individual needs and preferences. We offer a variety of blade lengths, styles, and materials, as well as customizable options for the tsuka (handle), tsuba (guard), and saya (sheath).
Whether you're a beginner or an experienced Iaido practitioner, our Iaido swords are sure to meet your needs and exceed your expectations. Shop now to find the perfect sword for your practice.
Showing 1 to 11 of 11 (1 Pages)