Folded Steel Chinese Han Jian Sword Clay Tempered Blade Hualee Wood Scabbard Hand Forged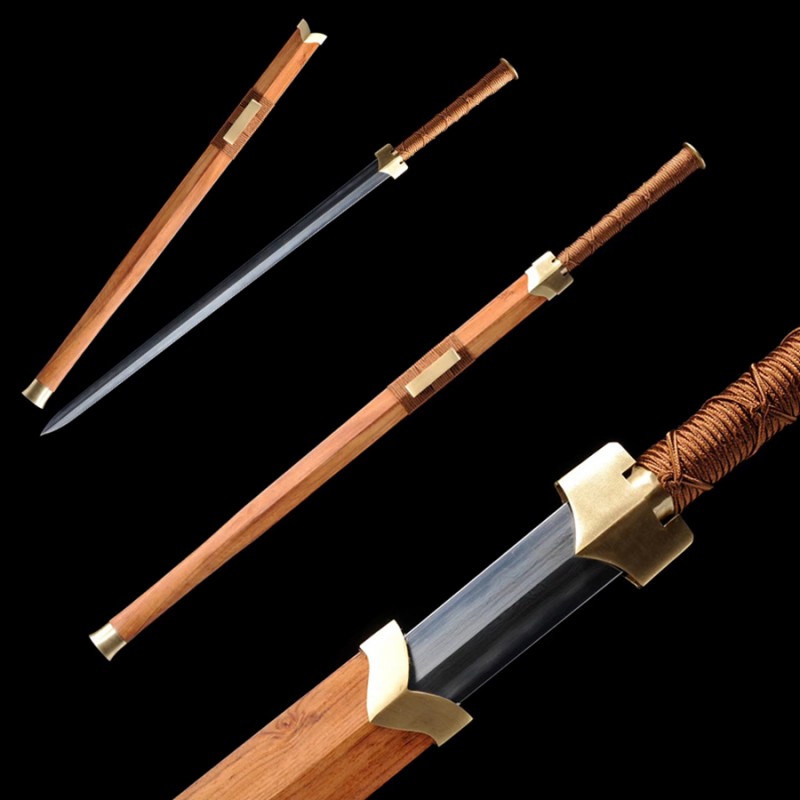 The blade of this Chinese Han Jian sword has been hand forged using the ancient method of sword making, full hand forged, hand polished. This blade is made of folded steel and has folded 13 times to create the 8192 layers, and it is clay tempered with water quenching. The wood core handle is wrapped with brown cord from the guard down. Sheath is made by hualee wood, in the middle of the wrap you can see a detailed, cast brass ornament. The fittings on this sword are made of high quality brass, and they are full assembled by our experienced smith which greatly increase the collection value of the sword.. In order to avoid getting rusted, it should not be stored in damp place nor contact with sour, salty substances. Hand touch should also be avoided in case the surface got corroded by sweat. Oil shoul be applied on surface for maintainance. You can contact us if you need customized blade engraving or other changes.
Folded Steel Chinese Han Jian Sword Clay Tempered Blade Hualee Wood Scabbard Hand Forged Features:
HanBon Forge Chinese Han Jian (剑) Sword
Damascus folded carbon steel with clay tempered
Beautiful grain pattern (HADA) with visible layers
Genuine hamon on the double edge
Fully hand forged, hand polished and hand sharpened
Hard wood core handle wrapped with brown cord
Brass tsuba (guard), fittings
Hualee wood scabbard wrapped with brown cord
Uses: Collection, Home furnishings, Practice Chinese Kung Fu, Gifts for friends
Jian (剑) Size:
Overall Length: 108 cm
Nagasa Length: 76 cm
Blade Width: 3.6 cm (approx)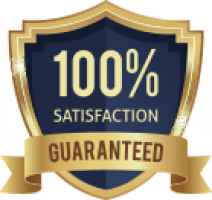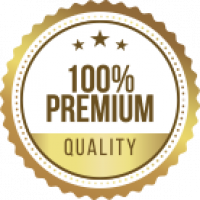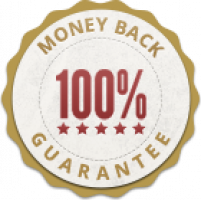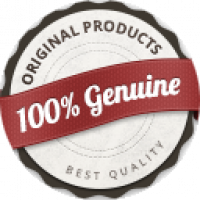 AS A SWORD MENUFACTURER, WE TAKE GREAT PRIDE IN THE QUALITY OF OUR SWORDS AND GUARANTEE YOU WILL BE SATISFIED WITH ANYTHING YOU PURCHASE AT HANBONFORGE.COM. IF FOR ANY REASON YOU ARE NOT COMPLETELY SATISFIED WITH YOUR PURCHASE, SEND IT BACK TO US. WE WILL BE HAPPY TO MAKE AN EXCHANGE OR ISSUE YOU A REFUND FOR THE ORIGINAL PRICE PAID ONCE THE ITEM IS RETURNED.
Product Code:

HB720

Availability:

In Stock
Available Options
Tags: chinese Han Jian, chinese Han Jian sword, chinese sword jian, Chinese sword, sword jian, chinese characters han jian tang, chinese straight sword jian, folded steel swords, folded steel swords for sale, folded damascus steel swords, chinese folded steel swords, custom folded steel swords, high quality folded steel swords, chinese jian sword for sale, jian sword fighting, jian sword fighting style, jian sword for sale, chinese jian sword, ancient chinese jian sword