Folded Steel Chinese Sword Han Wu Jian Clay Tempered Blade Handcrafted Hualee Wood Scabbard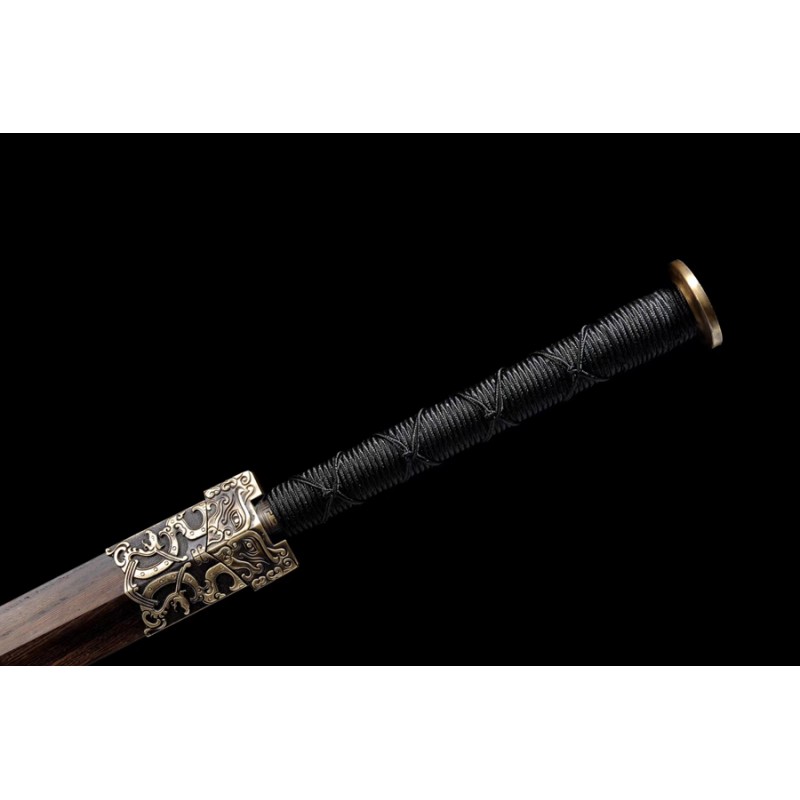 In Emperor Wu of the Han Dynasty, the sword was already a symbol of power and was no longer a vanguard sword on the battlefield. The length and accessories of a sword were both a status symbol. This is hand forge chinese Handmade Han Wu Jian(汉武剑) is made of folded steel with clay tempered, through hardened, and highly hand polished. It was folded 13 times and clay tempered with wavy forge folding pattern, real hamon. The blade comes full tang. The scabbard is masterfully made with imported Hualee wood. The tip of the scabbard is handcrafted antiqued brass with ornate patterning. The wood core handle is in black cord wrapped from the guard down, the mouth fits the V shaped hand guard neatly. The scabbard throat has been seamlessly fitted to the guard. Each metal fitting has a beautifully carved pattern.

Folded Steel Chinese Sword Han Wu Jian Clay Tempered Blade Handcrafted Fitting Hualee Wood Scabbard Features:
HanBon Forge Chinese Sword Han Wu Jian (剑)
Clay tempered damascus folded carbon steel
Fully handmade, full tang
Wooden handle wrap brass tsuba accessories
Imported Hualee wood scabbard
Packaged with high quality plastic foam
Free sword bag and certificate
Jian (剑) Size:
Overall Length: 108 cm
Nagasa Length: 76 cm
Blade Width: 3.6 cm (approx)
CUTTING TEST:
https://www.facebook.com/hanbonforge/videos/2111474185749254/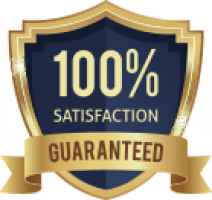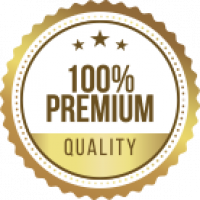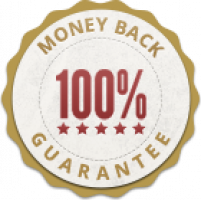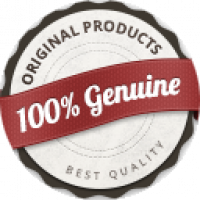 AS A SWORD MENUFACTURER, WE TAKE GREAT PRIDE IN THE QUALITY OF OUR SWORDS AND GUARANTEE YOU WILL BE SATISFIED WITH ANYTHING YOU PURCHASE AT HANBONFORGE.COM. IF FOR ANY REASON YOU ARE NOT COMPLETELY SATISFIED WITH YOUR PURCHASE, SEND IT BACK TO US. WE WILL BE HAPPY TO MAKE AN EXCHANGE OR ISSUE YOU A REFUND FOR THE ORIGINAL PRICE PAID ONCE THE ITEM IS RETURNED.
Product Code:

HB718

Availability:

In Stock
Available Options
Tags: han wu chinese sword jian, chinese sword jian, Chinese sword, sword jian, chinese straight sword jian, folded steel swords, folded steel swords for sale, folded damascus steel swords, chinese folded steel swords, custom folded steel swords, high quality folded steel swords, chinese jian sword for sale, jian sword fighting, jian sword fighting style, jian sword for sale, chinese jian sword, ancient chinese jian sword