Basic Shapes of Katana Tsuka
11 Jul

There are four basic shapes of tsuka:
1.

"Haichi Tsuka", the most common, the mune-side almost straight, the ha-side slightly tapered, following the lines of the sword
2.

"Rikko Tsuka", almost hour glass shaped
3.

"Imogata" ("potatoe shape"), both sides straight
4.

"Morozori", closely following the shape of the saya, mostly with tachi/ handachi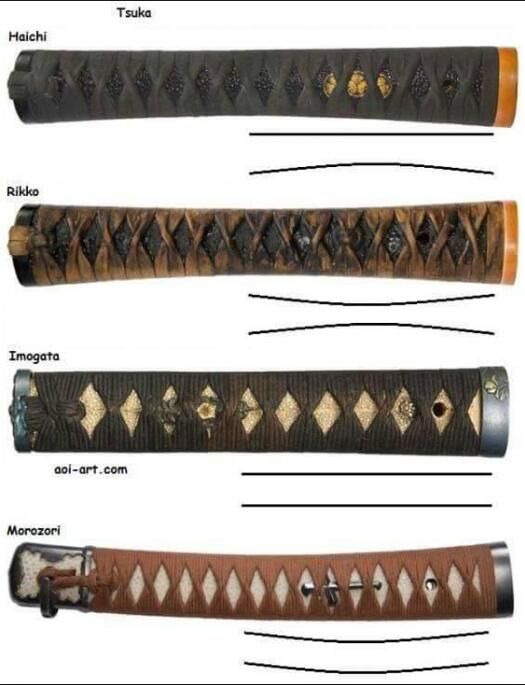 The length of the tsuka was usually tailored to the individual swordsman's specifications. As a rule of thumb, the length of the handle of a katana is twice the width of the hand plus two fingers, the wakizashi 1.5 hand widths and the tanto one hand width. Average length of a katana tsuka used to be 8 sun (24 cm or 9.5 inches).