T10 Steel Full Tang Dragon Katana Leather ito Japanese Sword
13 Sep

T10 Steel Full Tang Dragon Katana Leather ito Japanese Sword
This is a T10 steel katana sword. It was customized, the T10 blade was engraved with Japanese characters "ティーゲン ムクマーティン" and "にじゅういち". This blade has been hand sharpened and hand polished, it is very sharp. The tsuka(handle) was made of hard wood with red lacquered, and the tsuka-ito is black leather. The tsuba (guard) and menuki were made of copper with dragon theme design. This japanese sword comes with a black gloss finished saya(sheath), and it was engraved with dragon pattern, the pattern has been painted red color. This customer also ordered a sword stand for this katana. See more pictures below:
T10 Steel Full Tang Dragon Katana Leather ito Japanese Sword Specifications:
AISI 10695 high carbon steel blade
Oil Quenched full tang blade
Comes with long HI(blood groove)
Dragon theme design copper tsuab and menuki
Red real ray skin samegawa
Black leather tsuka-ito and thick black sageo
Black high gloss finished saya with dragon engraved
Brass habaki and seppa
Can be fully disassembled and assembled
Can cut the bamboo trees(fresh),tatami or slice paper
Comes with a free sword bag and certificate of authenticity.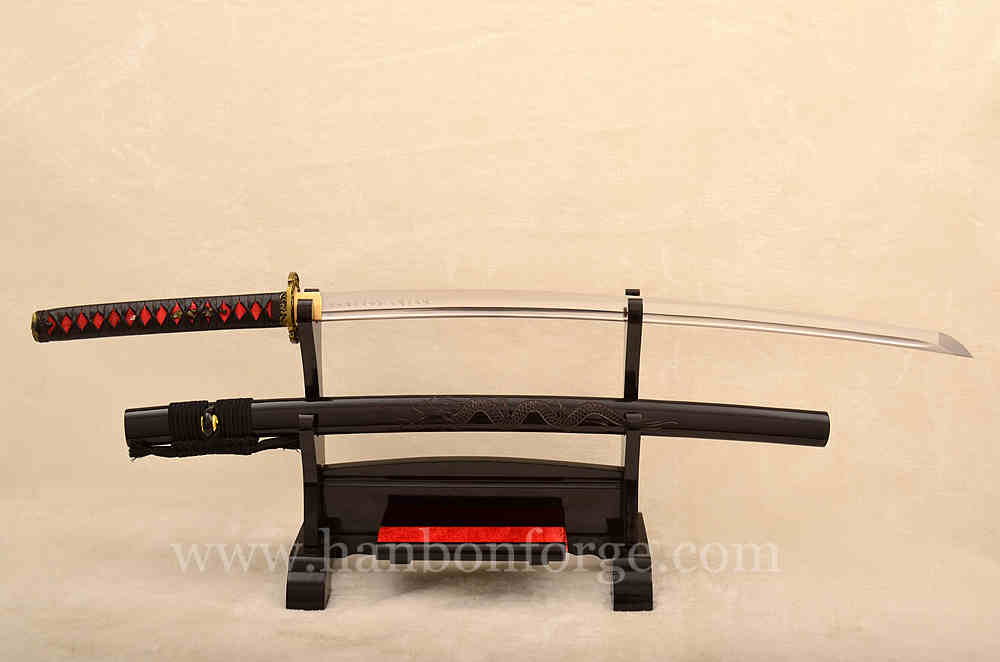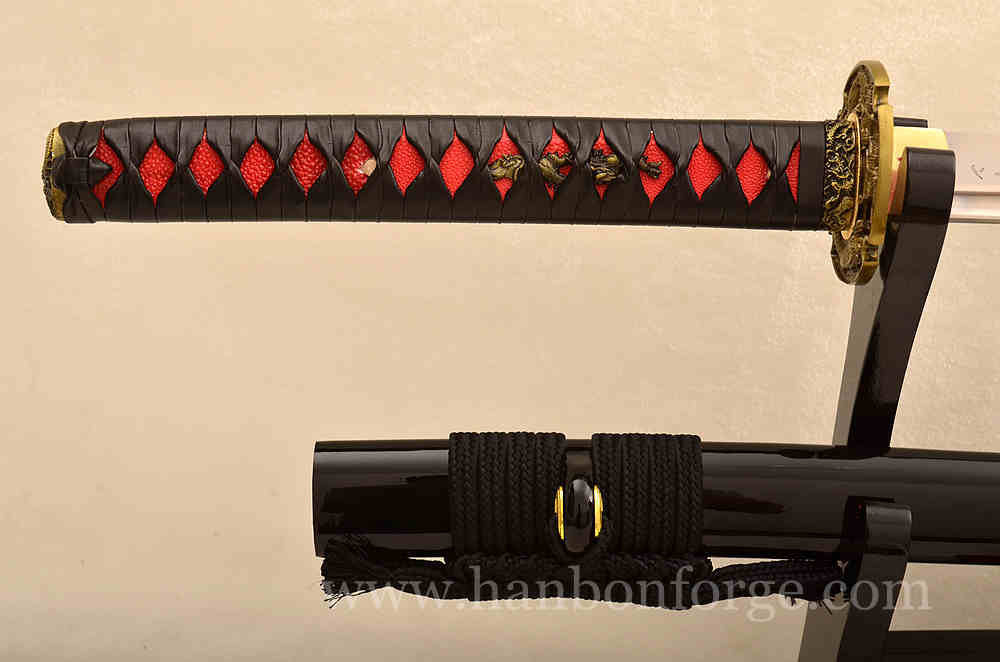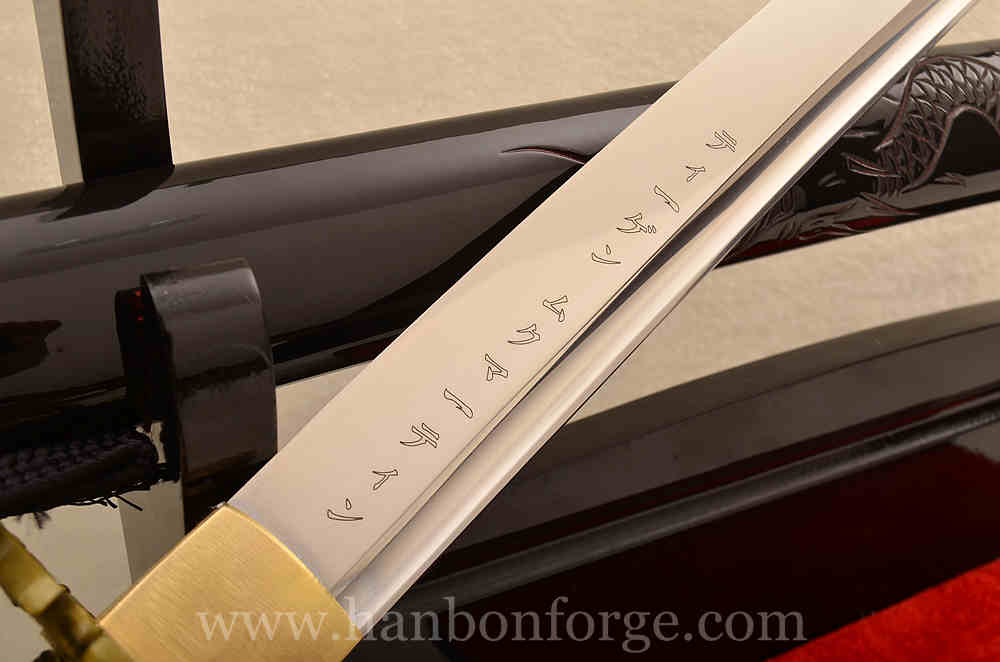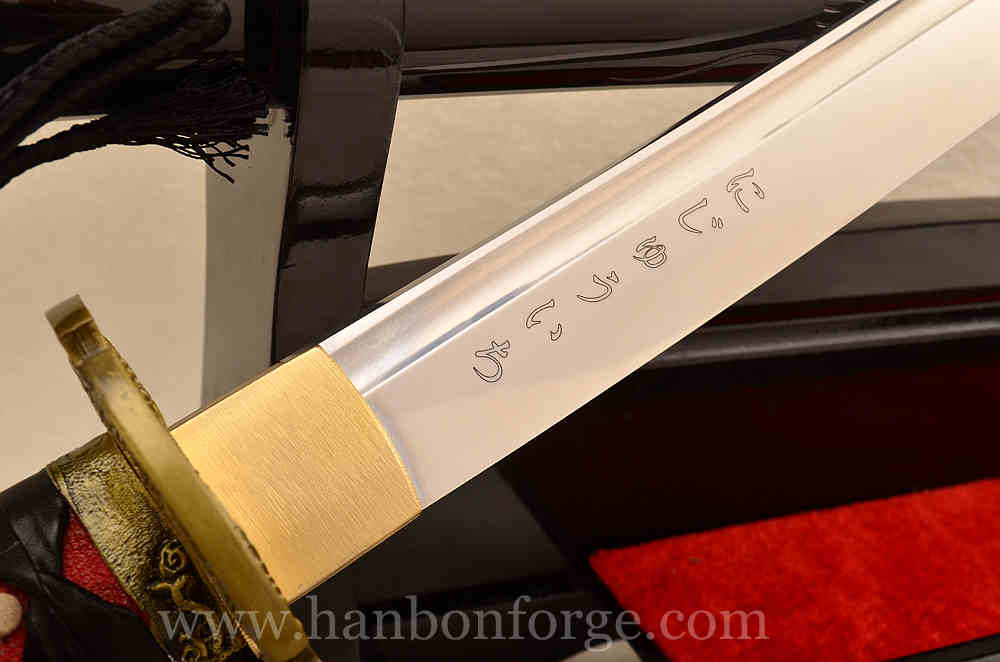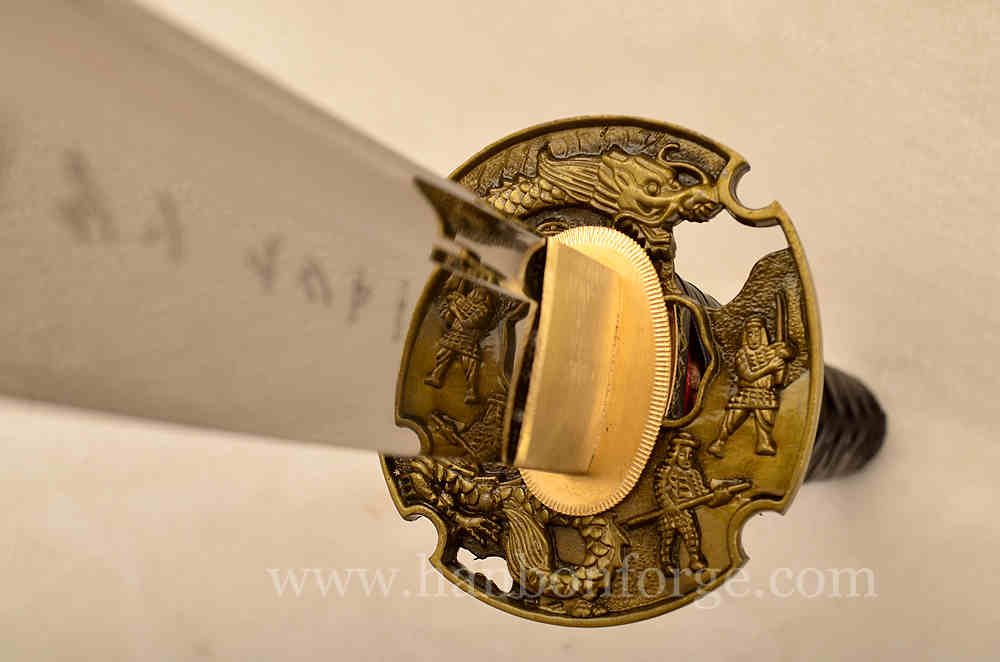 Want a unique sword? Feel free to contact us
Skype: hanbon-sword
Phone: 086 13739276006
Email: [email protected]
Website: www.hanbonforge.com
Custom Katana Page: www.hanbonforge.com/CUSTOM-SWORDS/Custom-Your-Own-Swords