Customized Gyaku-Kobuse Style Japanese Sword Set Katana Tanto Sword
26 Sep

Customized Gyaku-Kobuse Style Japanese Sword Set Katana Tanto Sword
This Japanese sword set was customized. This set includes Katana and Tanto sword. The blades are made in Gyaku-Kobuse style, the blades were made of 1095 steel and folded steel, and the blade has shiongi-zikuri shape, they were hand polished and hand sharpened, so they are very sharp. The blades were engraved with Kanji. The tsuka(handle) was wrapped with black laquared real rayskin and dark coffee colored tsuka-ito. The saya(sheath) was made of hualee wood, and the tsuba(guard) and menuki were made of high quality brass with dragon design. See more details below:
Customized Gyaku-Kobuse Style Japanese Sword Set Katana Tanto Sword Specifications:
Hand forged 1095 steel+ folded steel blade
Clay tempered Gyaku-Kobuse blade
Shinogi-Zikuri (Sharp) full tang blade
Double pinned with 2 bamboo mekugi(pegs)
High quality brass dragon design Tsuba and menuki
Dark coffee synthetic tsuka-ito
Black lacquered genuine SAMEGAWA(ray skin)
Very Tight katate-maki wrap Handle
Hualee wood saya(sheath) with thick sageo
One piece brass construction habaki
Can be fully disassembled and assembled
Can cut the bamboo trees(fresh),tatami or slice paper
Comes with a free sword bag and certificate of authenticity.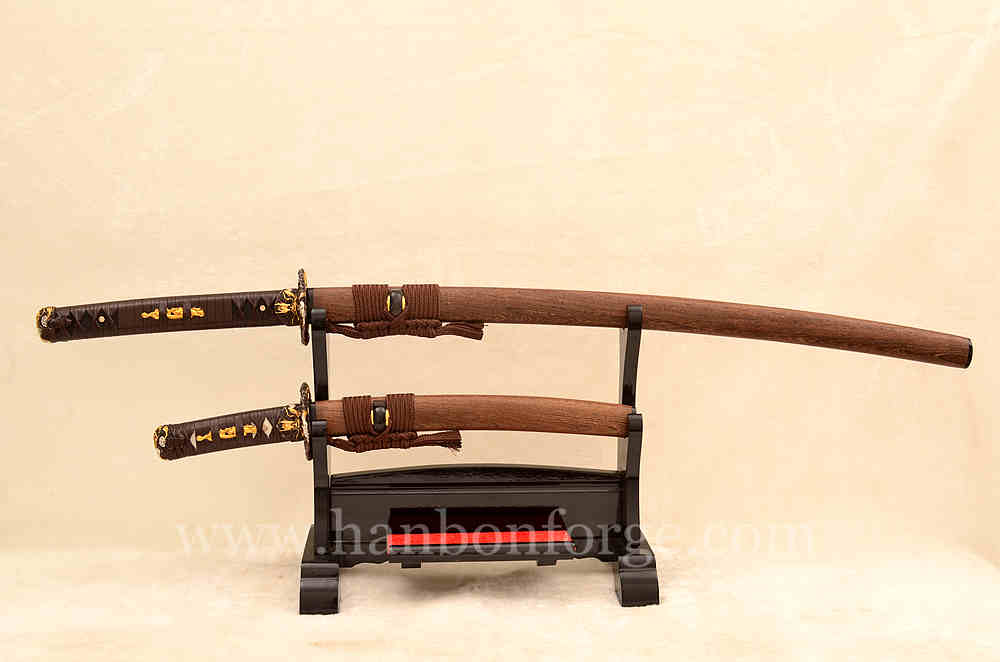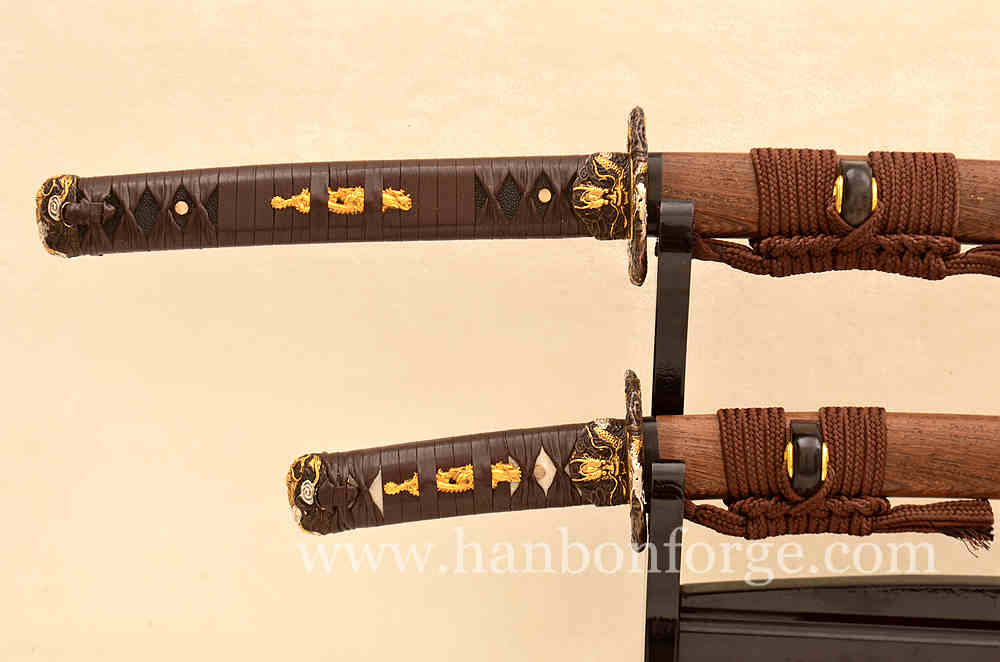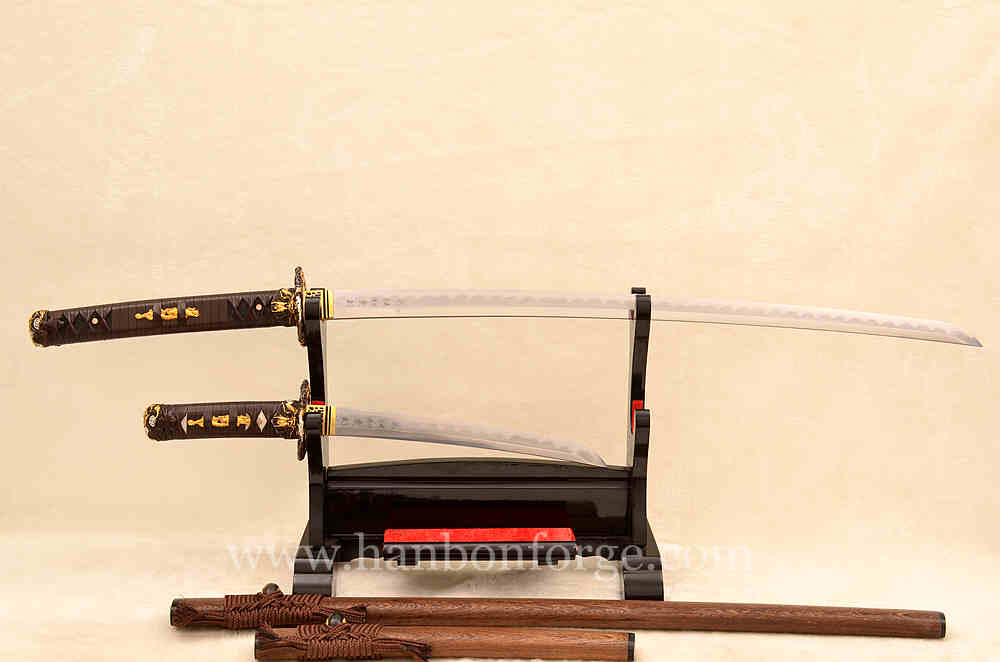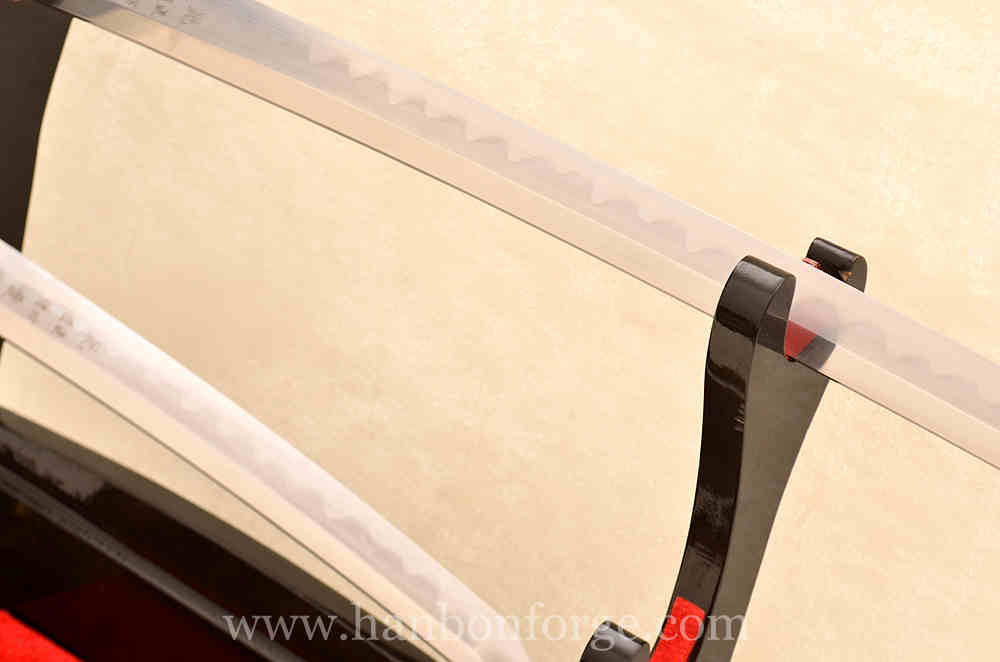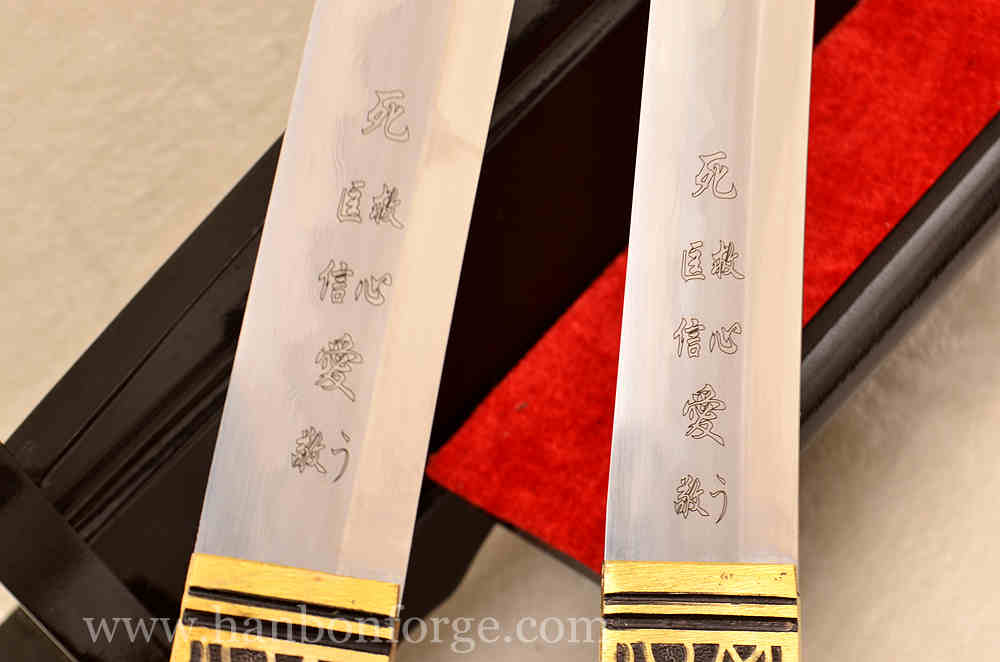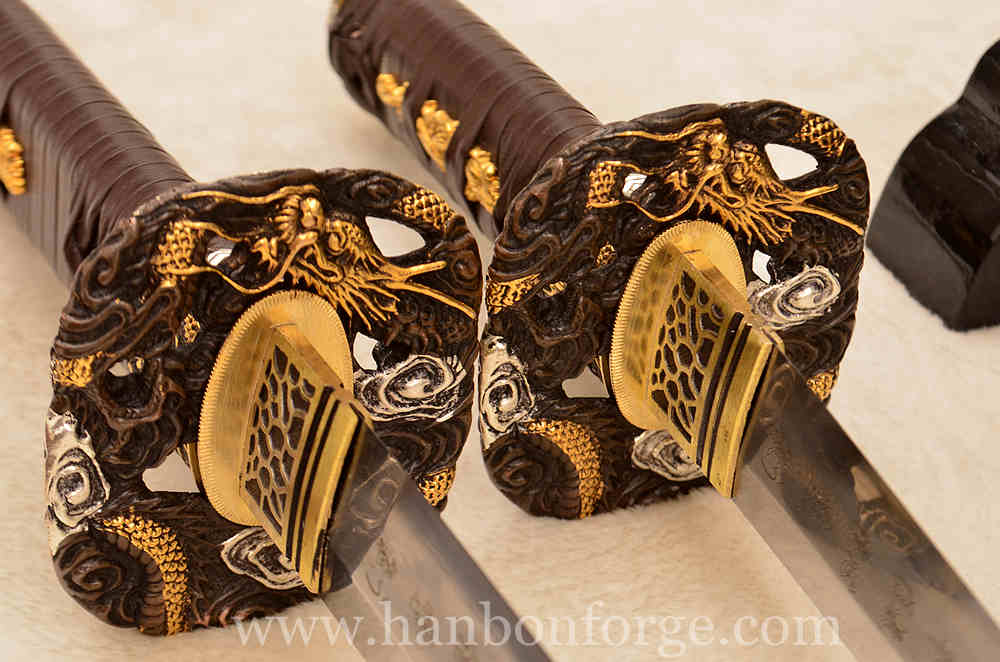 Want a unique sword? Feel free to contact us
Skype: hanbon-sword
Phone: 086 13739276006
Email: [email protected]
Website: www.hanbonforge.com
Custom Sword Page: www.hanbonforge.com/CUSTOM-SWORDS/Custom-Your-Own-Swords