Customized 9260 Spring Steel Alloy Tsuba Katana Japanese Sword
20 Sep

Customized 9260 Spring Steel Alloy Tsuba Katana Japanese Sword
This katana sword was made for our US customer. He ordered this Japanese sword on 31th last month, and it is completed today. The blade was made of 9260 spring steel, the whole blade length is 75cm with no bohi. It has been hand sharpened and hand polished. The tsuka(handle) was made of hard wood with blue real rayskin and blue synthetic silk ito wrapped. The katana comes with a fine finished alloy tsuba(guard) with dragon design. The saya(sheath) was made of hard wood with Deep Blue speckle finished. The sageo is blue synthetic cord. The habaki and seppas come with Silver color. See detailed informations below:
Customized 9260 Spring Steel Alloy Tsuba Katana Japanese Sword Specifications:
9260 spring steel full tang blade
Heat treated and Oil Quenched
Hand forged and hand polished
Fine finished alloy dragon design tsuba
Silver colored habaki and seppa
Blue lacquered real ray skin samegawa
Blue synthetic silk tsuka-ito and sageo
Very Tight katate-maki wrap Handle
Two dragon theme alloy menuki(ornament)
Deep Blue speckle finished saya with hardened Koiguchi (scabbard mouth)
Can be fully disassembled and assembled
Can cut the bamboo trees(fresh),tatami or slice paper
Comes with a free sword bag and certificate of authenticity.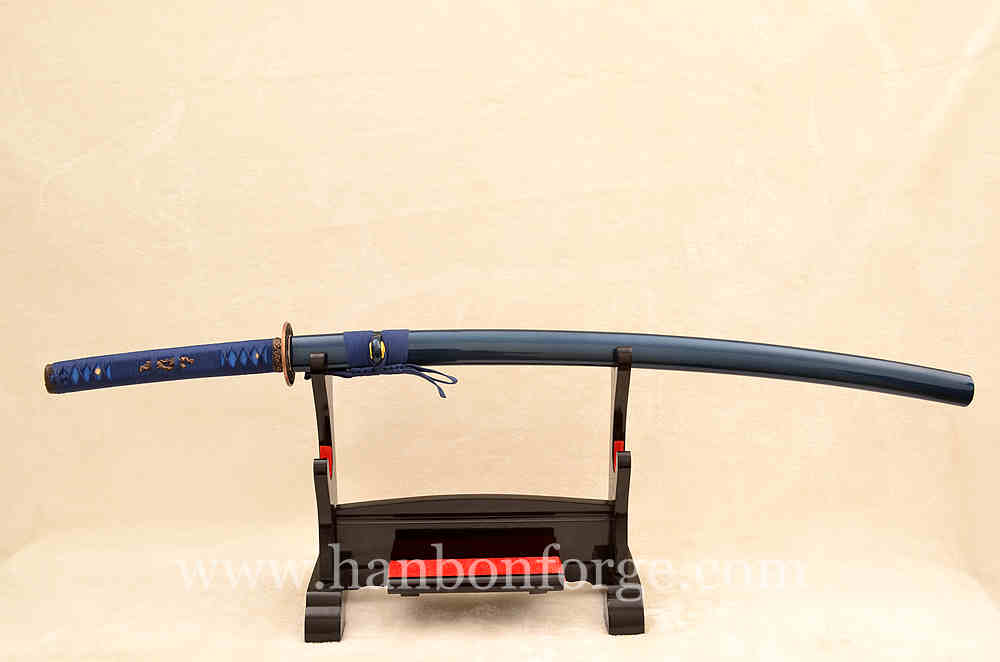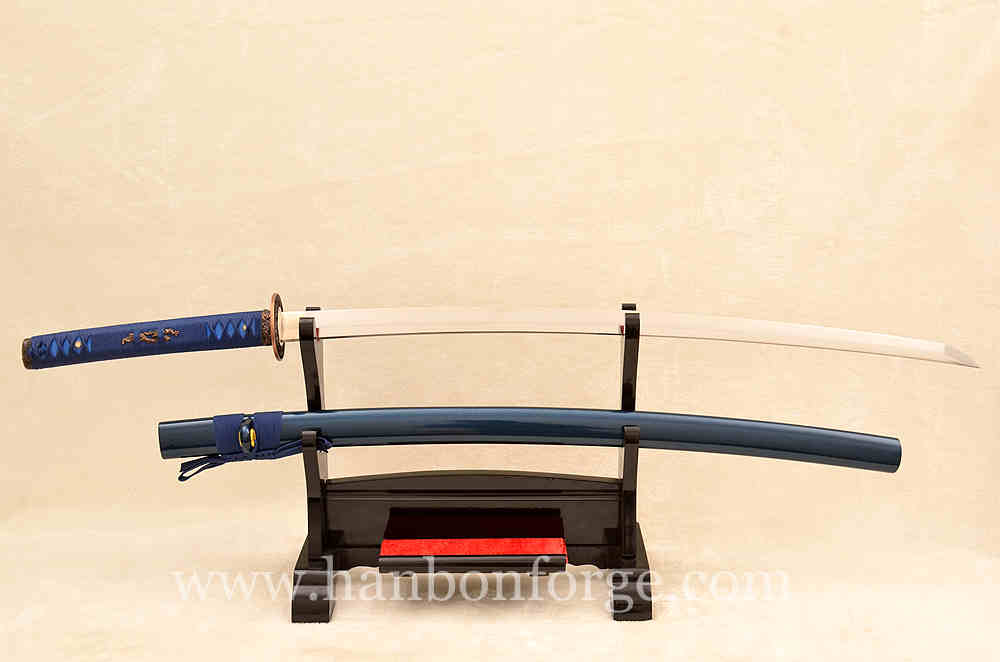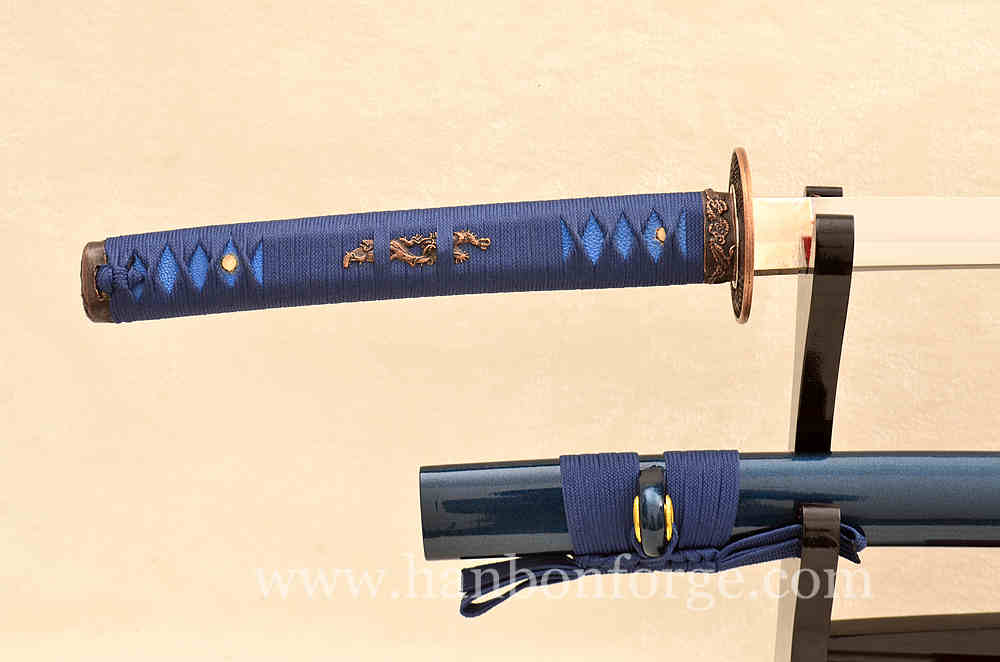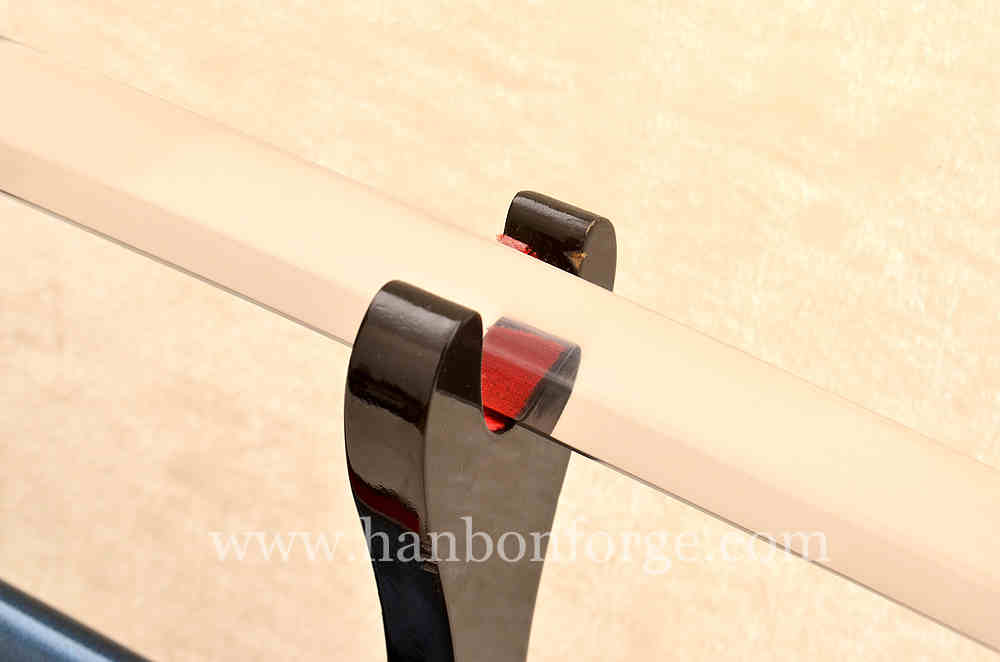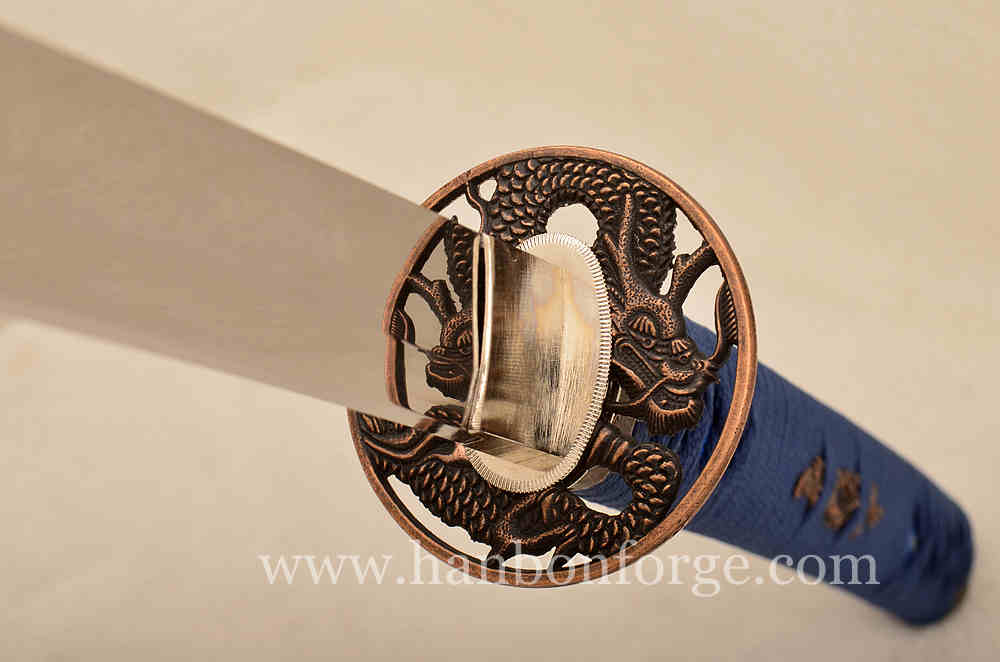 Want a unique sword? Feel free to contact us
Skype: hanbon-sword
Phone: 086 13739276006
Email: [email protected]
Website: www.hanbonforge.com
Custom Sword Page: www.hanbonforge.com/CUSTOM-SWORDS/Custom-Your-Own-Swords