Custom ZATOICHI Sword Folded Steel Red Blade Japanese Ninja Sword Very Sharp
19 Sep

Custom ZATOICHI Sword Folded Steel Red Blade Japanese Ninja Sword Very Sharp

This is a customized ZATOICHI sword, it has a full tang blade, the blade was made of folded steel with clay tempered and bohi. The blade comes with red color, and the color won't fade, unless you repolish the blade. The saya and tsuka(guard) were made of black wood, the whole sword looks like a black stick. See detailed informations below:
Custom ZATOICHI Sword Folded Steel Red Blade Japanese Ninja Sword Very Sharp Specifications:
Blade Length: 92cm
Folded steel full tang blade with red color
Differentially Clay tempered and water quenched
Hand polished with multiple grade sharpen stone
Long HI(blood groove) on each side of the blade
Shirasaya style Tsuka(handle) and saya(sheath)
Double Pinned black wood Mekugi(peg)
Comes with a one piece brass habaki
Can be fully disassembled and assembled
Can cut the bamboo trees(fresh),tatami or slice paper
Comes with a free sword bag and certificate of authenticity.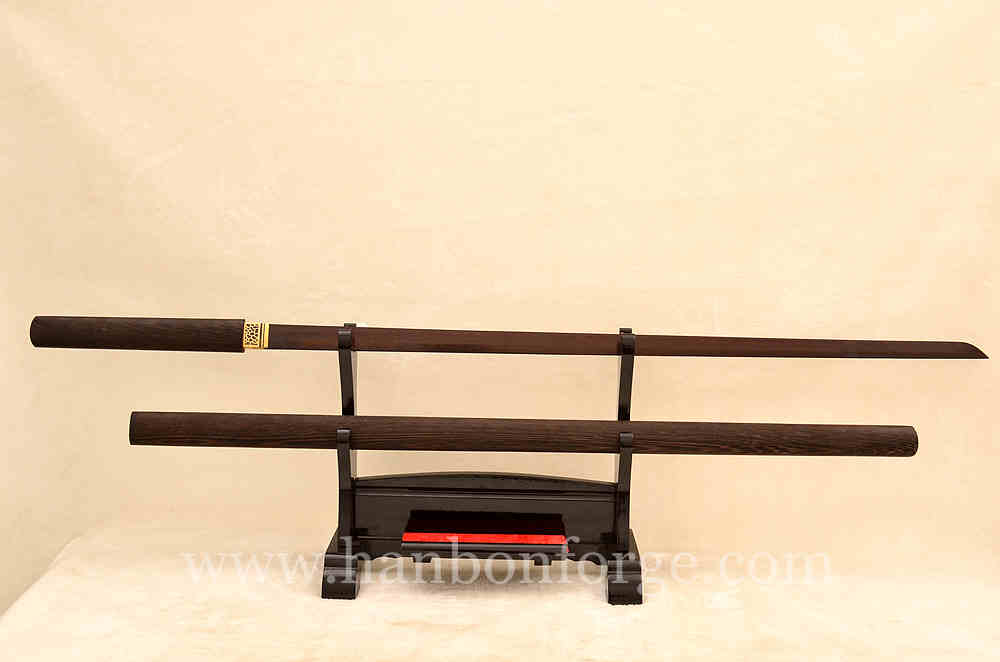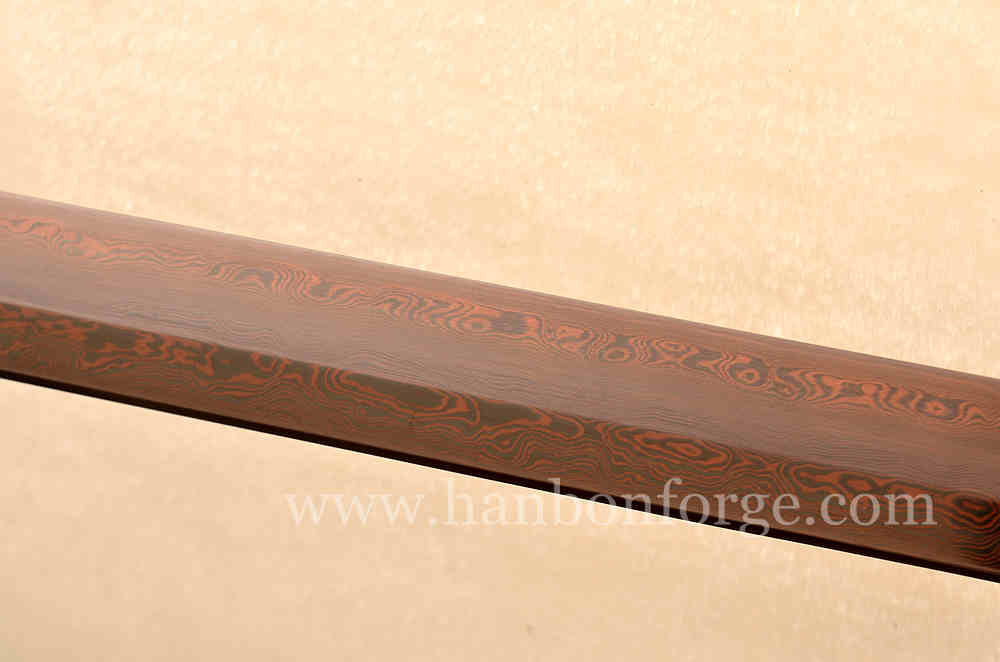 Want a unique sword? Feel free to contact us
Skype: hanbon-sword
Phone: 086 13739276006
Email: [email protected]
Website: www.hanbonforge.com
Custom Katana Page: www.hanbonforge.com/CUSTOM-SWORDS/Custom-Your-Own-Swords