How often do I need to oil / maintain my katana?
28 Mar

1 Comment(s)
9952 View(s)

1. How often do I need to oil / maintain my katana?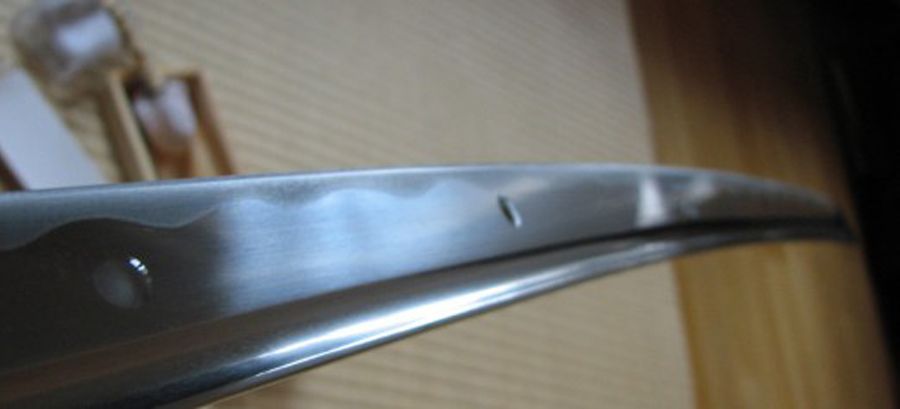 If you do tameshigiri with your blade, wipe off your blade immediately after each mat you just finish cutting. Apply some mineral oil before each noto/sheathing. Basically keep your blade oiled at all times. Wipe off blade and reoil in between each mat you cut. And after your cutting session is over, wipe down blade, apply Noxon (pick up at Home Depot) to entire blade surface (Noxon helps stop any rusting that may start happening from result of cutting soaked tatami), then wipe Noxon off of blade and reoil with choji oil before sheathing sword and putting sword away.
Apply the oil and wipe it off gently with a rag, the oil forms a very thin layer which acts as a barrier to oxygen in the air, that stops the rusting. If you touch the blade with your fingers, you will wipe off the very thin and barely visible oil layer and leave fingerprints on the blade which contain sweat that has salt in it which rusts metal. So, when handling your sword, if you accidentally touch the blade with your fingers, give it a quick wipe with some oil to prevent fingerprint stains.
Pleasse keep the sword on dry place. Most people are worried that it could get rust or stains on it while it's in its sheath over a longer period of time. If you don't use it at all, please oil the blades once 2-3 month weather you think they need it or not. That also depends on where you live, what the climate is like and where your swords are stored. Some wet places will require oiling and such more often than others.

2. Do i Need to remove the old oil before applying new oil?
If your sword doesn't use at all, the blade makes no contact with skin or anything else and just sits on display and you take out every now and then to look at, then just the occassional wipe off old oil and reoil with choji oil will do fine.

3. what kind of oil i should use?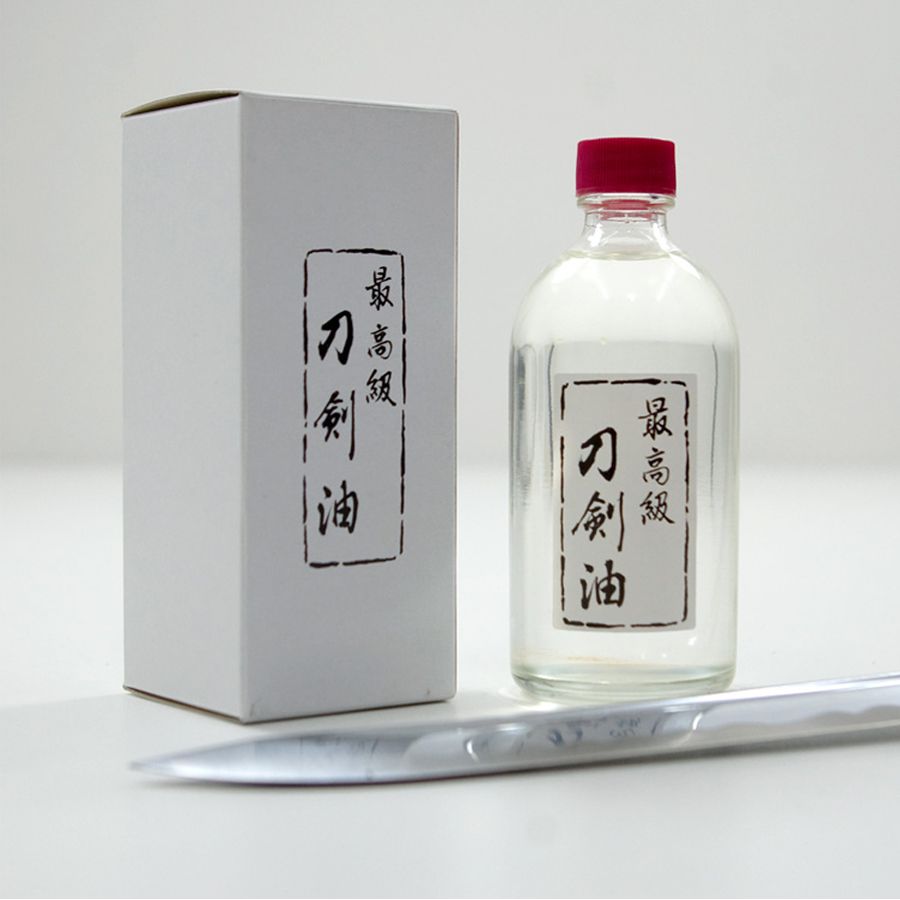 Rust preventing oil, Mineral oil would be fine. Traditional choji oil is just light mineral oil with drop of clove oil to give it a distinct smell- the clove oil isn't necessary, and DO NOT use pure clove oil on a sword. Sewing machine oil, which is a type of mineral oil, is an easy-to-find and cheap option for preserving your swords.